In addition to our annual projects, we're now planning for:
Blooming Beauty – Fall 2021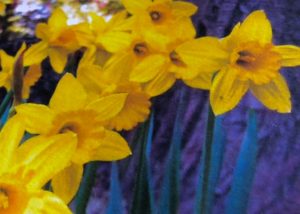 Rural Awareness is leading a fall planting of thousands of daffodil bulbs in public spaces around the township on Oct. 2 between 10 a.m. and 2 p.m. Franklin residents of all ages are welcome to participate by picking up bulbs and planting instructions at the Municipal Building on Oct. 2 along with a map of where to plant them. Rural Awareness members will be stationed at the designated sites around town to assist with planting. Tools will be available for planting, but please bring your own to help even more. Thanks go to the den Hollander family of Franklin for their generous donation of 2,022 bulbs for the event and to Philip Roche for 1,000 more. We look forward to seeing more beautiful blooms throughout our neighborhoods in springtime year after year.
One-Room Red Schoolhouse Video – Spring 2022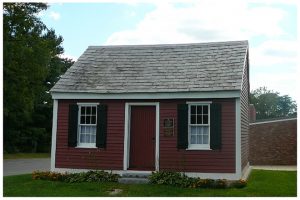 Lights! Camera! Action! Rural Awareness makes history come to life with a leap into the digital world to tell the story of the 1837 Maple Grove School on film. The little red schoolhouse now sits on the front lawn of the Franklin Township School, but that was not always the case. An original script, participation of many residents and support from the Franklin Township Committee are making it all happen. Look for updates on the Franklin Township website. If you have any information on the move of the schoolhouse to its current location in 1977, or know someone who attended school at that time, please contact Liz Shaw (eas828@yahoo.com). And keep your eyes open for a Spring 2022 premier.
Road Rallye – Spring 2022?
Following up on the success of last year's Road Rallye, held in celebration of Franklin Township's 175th anniversary, we're considering another for next spring.
Please let us know whether you'd like to be involved in any of these initiatives, or if you have another suggestion to engage our community. Email us at contactus@ruralawareness.org.